GROWTH Programs are designed for the following users: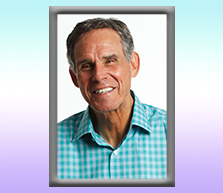 By Eric Topol, MDExecutive Vice President, Scripps ResearchFounder and Director, Scripps Research Translational InstituteProfessor, Molecular Medicine Introduction If we are…
Read More
SANTA MONICA, Calif., Nov. 27, 2018 /PRNewswire/ -- Doctor Evidence announces the awarding of two honorary fellowships to Robert Battista, the CEO and co-founder, in recognition for his innovative work in healthcare. The Royal College of Physicians of Edinburgh and the Royal Society for Public Health have conferred these honors on Mr. Battista following nominations from and voting by their respective memberships. He was elected to fellowship in recognition of his substantive contributions to the medical community and career commitment to the improvement of healthcare, particularly uniting otherwise disparate communities in the ecosystem to collaborate for better patient wellbeing.
SANTA MONICA, Calif., Nov. 6, 2018 /PRNewswire/ -- Today, the American College of Cardiology (ACC), American Heart Association (AHA), and Heart Rhythm Society (HRS) published guidelines on the diagnosis and treatment of bradycardia, an abnormally slow heart rate, along with the supporting systematic review. The 2018 ACC/AHA/HRS Guideline on the Evaluation and Management of Patients With Bradycardia and Cardiac Conduction Delay were simultaneously published in Circulation, the Journal of the American College of Cardiology (JACC), and HeartRhythm. An Executive Summary was also published in all three journals: Circulation, JACC, and HeartRhythm.
SANTA MONICA, Calif., Nov. 5, 2018 /PRNewswire/ -- Doctor Evidence has launched DIF—the Data Impact Factor—technology for identifying data cohorts, across time and various reported data sets.  As technology progresses, it has become possible to move from past paradigms, like the Journal Impact Factor, which is an index of the relative influence of leading journals. Today's innovative technologies can assign actual weights, prominence, and influence factors to individual data cohorts across all research or within a selected topic area.  DIF embraces the increased capabilities for micro-tagging of clinical trial research and subsequent representations of that data.
WASHINGTON, Oct. 26, 2018 /PRNewswire/ -- The American Society of Hematology (ASH), has entered into an agreement with Doctor Evidence (DRE) to host ASH annual meeting abstracts in DRE's innovative DOC Search artificial intelligence technology platform. ASH is the world's largest professional society serving both clinicians and scientists around the world who are working to conquer blood diseases.
Stay up to date with the evolving science of evidence-based medicine (EBM) with GROWTH Commentaries, a series of monthly open-access essays written by well-known experts in the field. GROWTH Commentaries represent high-quality research and new developments in the practice of EBM and provide insights from thought-leaders in the design and methods of informed clinical decisions based on solid data and trusted processes.
By Eric Topol, MDExecutive Vice President, Scripps ResearchFounder and Director, Scripps Research Translational InstituteProfessor, Molecular Medicine Introduction If we are…
Read More