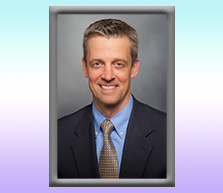 Kaiser Permanente's mission is to provide high-quality, affordable health care services and to improve the health of our members and the communities we serve. Since 2005, we have operated an internal National Guideline Program (NGP) to provide evidence-based clinical recommendations on core clinical topics to support care delivery and optimize the health of our members. The NGP supports Kaiser Permanente broadly in its quest to provide the highest quality of care through the consistent delivery of effective clinical practices. But, in and of itself, producing clinical practice guidelines is not enough. In order to improve clinical outcomes for our members and patients, our clinical recommendations must be implemented at the point of care. Orchestrating an evidence-based, systematic guideline development methodology and facilitating implementation of clinical recommendations in care delivery requires effective integration of people, processes, and technology.
Kaiser Permanente's National Guideline Directors (NGD) have prioritized a core set of disease state and prevention guidelines for development and use across the enterprise. Our core team consists of evidence analysts and physicians who serve as clinical leads and methodologists for our national guidelines. For each guideline, we also rely on guideline development team members across all our Kaiser Permanente regions to help finalize recommendations and rationales.
We have adopted the GRADE (1) methodology as our core guideline development process and we understand that evidence-based medicine (EBM) speaks to just that—process—not a specific outcome or recommendation. "Evidence-based" is an oft used phrase but we do not all mean the same thing when we invoke it. In our own guideline development activities, we used to struggle with whether individual recommendations could be labeled as "evidence-based" or "consensus-based." However, reaching agreement on essentially all clinical practice recommendations involves some amount of consensus building on the part of the guideline development group. This is done on the basis of bodies of evidence that range in quality from very low to high. The best a higher quality body of evidence can do is to give us higher confidence in the estimated treatment effect for an intervention. But no clinical intervention is 100% effective or 100% safe. So, every testing or treatment option we consider recommending to individual patients or across populations involves balancing the potential benefits versus potential harms.
At its core, an evidence-based guideline development process means the literature has been searched comprehensively to answer our clinical questions, and we have not been biased by selecting studies that support our opinions or preconceived notions. For a given clinical question, the quality of the body of evidence depends on the relevant research that has been completed. If we have prioritized a clinical question for investigation, it is because our clinicians and delivery systems are looking for guidance on the topic. So, in addition to evidence quality, we should consider our best estimates of the balance between benefits and harms, patient values and preferences, and resource implications, in developing a clinical practice recommendation. This will lead us to write recommendations of varying strength, in language appropriately reflecting implied levels of obligation for adhering to the guidance. Because we need to "globalize the evidence; localize the decision," it is the weighing across these domains, in addition to the evidence quality, that justifies creating unique clinical practice recommendations for use within different care delivery systems, including Kaiser Permanente. If we are systematic about this, transparently and explicitly documenting our processes and decisions, then the resultant guideline will indeed be evidence-based, even when it contains recommendations based on lower quality bodies of evidence.
Information technology is an enabler, not a strategy, of effective guideline development and use. We need to know our purpose, what we are trying to accomplish, and then choose technology that fits the work and accelerates our progress, as Jim Collins has counseled in his book Good to Great (2). In the guideline development arena, as Craig Whittington discussed in the January 2015 GROWTH Network Commentary (3), there has been great progress recently with the development of multiple platforms to support the creation of high quality, transparent systematic reviews and clinical practice recommendations. In the guideline implementation space, there are many electronic health records and population registry tools on the market, within which are vast opportunities to employ clinical decision support at both the population and individual patient level. But we must be wise in how we employ these technologies, striking the right balance with people and processes to improve care delivery and not impede it.
To be useful and impact health outcomes, clinical practice guidelines must be implemented in care delivery. Information technology tools now exist to facilitate the guideline development process and robust tools exist to embed guidance in clinical decision support tools at the point of care. For example, the core recommendations in our Kaiser Permanente national cancer screening guidelines serve as the foundation for our proactive, population-based cancer screening programs. These programs are supported by leadership and focus on the recommended screening methods. Registries are created to track patients due for screening and necessary follow-up. Automatically generated tools, such as outreach letters and reminders at office appointment check-in, are developed to prompt patients and their doctors to discuss screening options. Clinical decision support tools are built into our electronic medical record for appropriate ordering at the point of care. Through these multifaceted approaches, we have seen significant improvements in our screening rates and reductions in cancer morbidity and mortality.
In summary, we are continuously trying to harmonize people, processes, and technology at Kaiser Permanente and our National Guideline Program in order to improve the health of our members and their communities. We look forward to sharing what we have learned and learning from others in the GROWTH Network as we journey together.
Related links and references: